Sardar Memorial Ecological Solutions Trust
Sardar Memorial Ecological Solutions Trust (SMET) was also established with Nano Bio Solutions Inc. as the Corporate Social Responsibility (CSR) wing of the organization. It was established in the memory of our beloved father, Mr. Sardar Masih Riaz. Our father was exemplary; he gave all brother and sisters freedom in decision-making to choose our professional careers according to our natural talents and aptitude. We all learned a lot from his respectful attitude towards Mother Nature; he successfully transferred this great enlightenment to us for living our lives with the synchronization of Mother Nature's ways. The family decided to establish a trust to promote the cause in the last quarter of 2010 in memory of our father to raise a family with this learning to maintain the Planet Earth's good health by promoting sustainable consumption and production patterns.
Our beloved father
enabled us to transform our
educational learning to serve better...
The greatest gift from our father was that he believed in us. He kept us close to Mother Nature so we could learn about the great natural systems and how to care for our natural and social environments.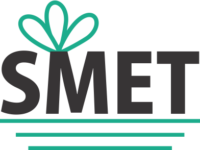 Vision
Communities learned to live with the harmony of Mother Nature's demonstrated ways of living.
Mission
Facilitate communities to discover, learn and apply eco-friendly living.
Values
SMET developed its foundation with the following...
-Accountability, -Transparency, -Integrity, -Respect,
-Ambition, -Creativity, -Innovation,
-Collaboration, -Teamwork,
We don't go "Natural"
We Return, Nature was always there.
"Contentment is Natural Wealth;
Luxury is Artificial Poverty."
SMET Efforts to Ease the Survival of Natural and Human Resources...
The Sardar Memorial Ecological Trust (SMET) was founded by Riaz's family with the goal of silently serving natural resources for the survival of all forms of life. The trust raised funds and coordinated with various professionals to provide volunteer services to needy areas across the country. The primary focus is on research and development to find local natural environment-based solutions to ensure the projects' economic viability.
Establishment of Bio-remediation Facility at QAU...
Dr. Asif Riaz and Mr. Yousaf Riaz, former students of Qauid-e-Azam University, Islamabad, and Riaz's family members, requested the governance board of the Sardar Memorial Ecological Solutions Trust (SMET) dedicate some funds to establish a bioremediation facility to treat the waste water from QAU offices and some hostels. The major amount was provided by NBS, Inc., to construct the facility, and the rest was contributed by the family and some friends.
The main purpose of this activity was to serve their alma mater and secure Rawal Lake from pollution to provide clean drinking water to some areas of Rawalpindi.
NBS, Inc. scientists and bioengineers designed the facility, and later the construction team did the construction work. The team worked closely with various departments within the natural sciences.
The facility was opened for research activities for QAU students in 2012–13.
Riaz brothers happily served their alma mater "Qauid-e-Azam University"...
Development of NBS-QAU-SMET, Bio-remediation Resource Centre...
Impact
NBS-QAU-SMET, Bio-remediation Resource Centre...
The bio-remediation facility treats about one cusec of sewage water for horticulture and avoids polluting Rawal Lake.
The NBS-QAU-SMET Bio-remediation Resource Center also facilitates more than 200 researchers from QAU, other research institutes, and the corporate sector to observe the workings of nature-based technology.
Supporting the construction of Bio-remediation Facility at National University of Science & Technology (NUST)
Replication with Research Institutes
Development of Bio-remediation Facility at NUST
SMET collaborated closely with public and private organisations to secure available water resources. The National University of Science and Technology is also part of the awareness campaign. The university was already dealing with a water shortage in their area, which had been discussed at various forums. A project was developed for the United Nations Environment Programme to finance nature-based solutions to reclaim used water.
SMET's technical team provided assistance with the initial design and construction stages of the project. It also included the provision of trained aquatic plants and microbial consortiums.
The facility helped mitigate the water shortage for irrigation and also opened doors for the students of environmental and biological sciences.
SMET worked with national and international development organization to develop Bio-remediation Facilities in marginalized rural areas...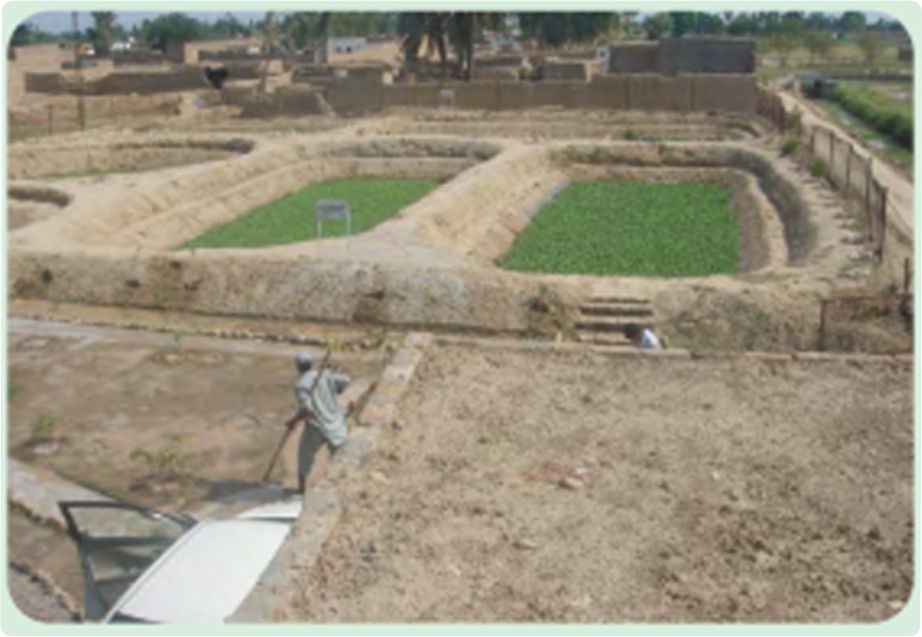 Various bioremediation projects were designed and executed across the country in rural areas with the cooperation of development organizations. The projects were designed in such a way to remain focused on technological, social, and economic sustainability. It also includes involving local communities and governments to own and maintain functionality.
SMET Shares Experience and Knowledge to Sustain
SMET wants to share technological, social. and financial viable wisdom approaches with the integration of local learnings to ensure clean water availability to all...
Communities having less resources and want to have clean water resources and
keep their social and natural eco-systems healthy can contact SMET...
Individuals and Donor Organizations can also avail SMET Experts to
serve marginalized communities to have clean water...
"Study Nature, Love Nature,
Stay Close to Nature.
It will not fail you."
Frank Lloyd Wright