Polluted water in River Ravi, Lahore.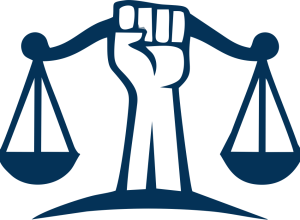 Journey Bio-remediation summoned by
the Green Bench, Lahore High Court
Justice for the survival of a dying river
Introduction:
River Ravi Commission
assignment to observe current situation & find sustainable solutions
Green Bench, Lahore High Court established a River Ravi Commission (RRC) in 2012 to provide suggestion to improve the ecology of River Ravi and suggest some indigenous technology to reduce the pollution load in the waste water entering into the River Ravi on regular basis. The RRC made a sub-committee to evaluate two on-going waste water treatment approaches located at Islamabad and Faisalabad. Visit to both sites were made by the sub-committee members and based on these visits sub-committee suggests to develop a Bioremediation project based on the concept of Constructed wetlands initially as demonstration for 10 cusec of waste water. Based on survey, a piece of land at Babu Sabu covering an area of about 50 acres has been proposed for the development of constructed wetlands. Based on the performance of this unit further decision will be made.
The pictures of irresponsibility
Brief Overview:
The River Ravi
a river kept fields green to produce food and raw material for industry and maintained healthy eco-system...
Ravi River is a huge tributary of the Indus River which is formed from the glaciers of Himalayas, India, and flows through the northwest of India in the regions of Chamba and Jammu Kashmir. The water of the river flows at a distance of 80 kilometers (50 miles) and enters the province of Punjab, Pakistan.
In Pakistan, it flows through Kamalia and joins River Chenab at a distance of 725 kilometers from Kamalia, near Ahmadpur. Furthermore, the water of the river is used in both countries Pakistan and India, for drinking as well as irrigation purposes. There are a number of dams constructed on rivers in India while only one canal in Pakistan under the name MRL Canal (Marala – Ravi Link Canal).
Judicial efforts for the restoration of the Beauty of the River
The River Ravi was a famous river for its scenic beauty and clean water.
Because of the water diversion from India, it has a lesser water flow, and the custodian of the river lets the sewage and industrial water enter the river. This ignorance disrupted the river's eco-system. There was an opportunity for the concerned authorities to treat domestic and industrially used water and fill the gap in water flow through nature-based treatment systems in order to improve the eco-system.
RRC-Report Brief Findings
On the basis of above discussions (field visits and water analysis) it is concluded that the Constructed Wetlands are more beneficial for the removal of organic loadings as compared to Waste Stabilization Ponds. From the water analysis of both sites, it is shown that in Constructed Wetlands, BOD and COD removal is 83% & 86% respectively from first plot to 2nd plot while in WSP after a series of anaerobic ponds and facultative ponds the COD removal efficiency is only 55%. The area required for the treatment of wastewater is dependent on the BOD loading of wastewater. On the basis of above results it is estimated that in the Constructed Wetlands for the treatment of 1 cusec discharge approximately 0.8-1.0 ha (2-2.5 acres) area is required.
On the basis of site visits and above results it is recommended that for Lahore City Bioremediation Technology is better suited and feasible with Constructed Wetlands, aquaculture and microorganism consortia. The constructed wetlands have following advantages:
• Aesthetics and have tourism potential
• Environment friendly
• Cost effective and can generate resources
• Easy to use
• Rehabilitation of natural resources
The River Ravi Commission-Report
August 2012
Photographs used in this report were taken by Sohail Ali Naqvi, WWF-Pakistan & Mr. Nihal Asghar, SEAL.
This report is produced for River Ravi Commission and can be used as a reference giving credits to the authors.
Citation: Naqvi S.A., S.N. Asghar, M.A. Mehmood, A. Abbas, S.A. Kashmiri (2012). Report of River
Ravi Commission sub-committee: Findings of visits to Bioremediation sites, Islamabad &
Waste Stabilization Plant, Faisalabad. A report submitted to River Ravi Commission. pp .1-38.
Copyright: © 2012 WWF Pakistan.
All rights reserved. Reproduction of this publication for educational and other non-commercial purposes is authorized without prior permission from the copyright holder, provided the source is fully acknowledged.
No part of this publication may be reproduced or used in any form or by any means – photographic, electronic or mechanical, including photocopying, recording, taping or information storage and retrieval systems – without permission of the author.
Available from: WWF Pakistan, Ferozepur Road, Lahore
Report Prepared By: Naqvi S.A., S.N. Asghar, M.A. Mehmood, A. Abbas, S.A. Kashmiri
Decision-Green Courts, Lahore High Court
In pursuance to order dated 20.11.2015, River Ravi Commission ("Commission") was directed to hold a meeting to re-evaluate the initiation of the Bioremediation Project ("Project") and also consider the current status and cost of River Ravi Front Development
Project ("River Ravi Project") proposed by LDA.
Meeting of the Commission was held on 27.11.2015 which was attended by the relevant stakeholders. It is submitted that minutes of various meetings of the Commission, particularly minutes of meeting dated 01.03.2013, show that there is no objection to setting up of the Project proposed by the Commission.
Bioremediation Project is a home grown solution to clean polluted water entering into River Ravi. The overall cost of the Project is approximately Rs.50-milion and does not involve the development of any major infrastructure as it simply comprises water ponds. Total area required to set up the Project is 50-Acres of land.
2. On the other hand, learned counsel for the respondent LDA submits that River Ravi Project has a total cost of US $.3-billion (i.e., approximately Rs.318- billion). He further submits that total land required for the Project is around 300-Acres and the said land has
yet to be acquired under the provisions of Land Acquisition Act, 1894.
3. Learned counsel for the petitioners/Secretary to the River Ravi Commission Mr. Ahmad Rafay Alam, Advocate submits that the Commission in its last meeting inquired about the status of the River Ravi Front Development Project and according to the information received, neither PC-1 has been prepared for the said Project nor EIA of the Project has been undertaken. He further submits that seven components of the proposed River Ravi Project pertain to waste management but none of them has yet been initiated.
4. As far as 50-Acres of land for the Bioremediation Project is concerned, it is already in possession of WASA as stated by the representative of WASA namely Zeeshan Bilal, XEN (WWT), therefore, till such time River Ravi Front Development Project is materialized, Bioremediation Project can be put in place with only 0.16% of the cost of the River Ravi Front Development Project. It is also important to underline that polluted water of the River Ravi affects the fundamental rights of the citizen of Lahore in particular right to life under Article 9 of the Constitution. It is also pointed out that 42 species of fish have already gone extinct due to polluted water in River Ravi. Therefore, Bioremediation Project proposed by the Commission which comprises of the under-mentioned members, is a home grown solution and does not entail major infrastructural development.
This immediate home grown solution cannot be put on the shelf because the proposed River Ravi Project entailing a cost of US $.3-billion will be built one day.
5. Therefore, in order to protect the fundamental rights of the citizen of Lahore and the aquatic life in River Ravi, Chief Secretary, Government of the Punjab is directed to proceed with the recommendations of the River Ravi Commission and take immediate steps for
setting up the Bioremediation Project at the earliest in the larger public interest and submit an interim report regarding the progress made in this regard within one month from today.
6. It is clarified that reservations of the LDA as noted in the minutes of River Ravi Commission dated 27.09.2015 have been safeguarded. In case, tomorrow,
River Ravi Front Development Project is materialized in accordance with law, the area/location if any utilized by the Bioremediation Project can be taken over by the
River Ravi Project without any additional cost.
7. To come up for submission of report and further proceedings on 13.01.2016. Office will reflect this case in the cause list as "River Ravi Commission Case".
(Syed Mansoor Ali Shah)
Judge
M. Tahir*
To be uploaded on the Lahore High Court Website
River Ravi Commission, Sub Committee members' views about Bio-remediation
The River Ravi members had informal talks with the daily Express News after concluding one of the public hearings...
River Ravi Commission Chairman Dr Kausar Abduallah Malik welcomed the LHC's direction to publish the report. "How many public hearings does one see actually benefit a project of public interest, such as a new highway or flyover?
Suggestions from members of the public are welcome and may help improve the project. It is a basic procedure with all big projects in the democracies of the world," he said. Malik said that the pilot project will empower to develop more Bio-remediation Facilities along the banks of the Ravi. He said that the sites did not require a lot of technology, was cost-effective, and could even bring in revenue in the form of eco-tourism.
Dr Ejaz Ahmad of WWF-Pakistan, who was part of the subcommittee, said that Bio-remediation sites were more suited to Lahore than Islamabad. "The duration of the optimum temperature for functioning of microbes in a Bio-remediation pond is longer in Lahore than in Islamabad, which may make it more effective for Lahore," he said.
Ahmad said if work on the Bio-remediation site at Babu Sabu started in February, it would start functioning in three to six months. However, the site would not fully mature for two to three years, he said. The interesting thing with Nature-based technologies is that, after some time, the required microbes and aquatic plants develop their colonies to manage pollution variation
River Ravi Commission coordinator Sohail Ali Naqvi said after the LHC approval the project, the commission would ask National Institute of Bio-remediation (NIB) National Agricultural Research Centre (NARC), which is in charge of the Bio-remediation Garden and Bio-remediation Orchard in Islamabad, to provide consultation services. WASA, said Naqvi, had already agreed to provide the land for the pilot plant. WASA has more two thousand acre of land but most of the land is under cultivation of farmers and it will take time to make available for the purpose. Mr. Naqvi also added that he got a chance to visit NIB Bio-remediation sites and observe the team spirit needed to care for polluted waters. The students and researchers are busy improving and inventing nature-based technologies for water recovery, and this can be a big research playground for them.
Commission Secretary Ahmad Rafay Alam, who is also the counsel for petitioners, shared his views. Being part of the River Ravi Commission, I felt I was fighting for the lives of trillions of beneficial microbes and aquatic biodiversity to revive our river Ravi. The river, with less water flowing day by day, is an attraction for land grabbers to occupy the river's land for commercial purposes. Disaster can strike at any time due to the influx of water from India. We should protect River Ravi's land for its flow, and whatever water is there, it should be treated and available for aquatic life to transform it into a natural eco-tourism site. The Bio-remediation Application employs native flora and fauna in a homegrown environment that is ideal for reviving the dying river Ravi. I want to see with my team the revival of the River Ravi.
...sensitivity to and ownership of native natural resources are fundamental steps to gaining Mother Nature's favour for holistic success....
Presentation-Fourth ASEAN Green Courts, Chief Justices' Roundtable on Environmental Justice, December, 2014, Hanoi, Vietnam
Shared: Home grown "Bio-remediation Application" to rehabilitate the ecology of the River Ravi (a case study)
Maintaining COD and BOD in polluted or sick water is one thing, but initiating something to support the natural forces by initiating work to launch a conducive environment for the survival of living organisms is necessary to heal infected waters. There is no sympathy for the deterioration of national natural resources. waterman.pk and his team felt sorry for the silence of those who have the responsibility to do these jobs.
It is a relief that some members of civil society and the judiciary are taking an interest in saving the river and its associated natural resources.
Media water sensitivity and Acknowledgment of Bio-remediation Ways...
Communication campaigns to promote the importance of water as a vital but limited resource have evolved in many ways. Nowadays, the resources, techniques and skills to deliver effective communication campaigns are far greater than ever before. Over the past decades, there has been a significant body of research towards improving water conservation campaign communication but with limited success in promoting more resilient behaviours on behalf of water consumers. While the media and technology have rapidly evolved and awareness among consumers may have increased, this has not been sufficient to make the communication effective in changing behaviour. Communications to promote resilience among consumers need to reach a wide audience, capture audiences' attention, build awareness and motivate water consumers to consume water sustainably. This represents a subject in need of further theoretical and conceptual investigation.
Environment journalists are essential to reviving and surviving the River Ravi.
Rivers' maintenance, survival, recovery or death show nations' respect and attitude towards their Natural Resources...
A River's water should be pollution-free, it does not relate to its water volume...
National and international media continued informing the general public and
the concerned authorities to take care of the sick and dying river...
People having concern to see country's water resources healthy and
clean recorded their concern to do something for managing the pain and revival of the River Ravi...
The technical and water scientists observed the situation and gave their technical opinion to manage the situation...
...it is not only about the death of the River Ravi...
...it is also about the poetry and literature of the River Ravi...
waterman.pk wants all to care
water before & after use...