"It is good to have an end to journey towards; but it is the journey that matters, in the end."
Ursla K. Le Guin
Yousaf Riaz's Journey Bio-remediation...
Yousaf got a great start in his life; his parents gave him the freedom to choose educational & professional fields as per his free will. This liberty gave him a boost in his academic & professional life to make mistakes, learn, and grow. He tested his capacities, potential, and talent in different fields & learned various lessons. His Journey remained tough compared to living a life on a fixed pattern. The main focus remained on the theoretical and applied side of the environment, agriculture, and development economics. The early 18 years of his life spent living near the Cholistan desert; left an impression on his mind about water importance and conservation. He regularly studied the water economy and improved his fieldwork skills as well. He worked in various agro-based cottage industries; beekeeping was close to his heart; he learned bee management and worked on the economics of the beekeeping industry in Pakistan.
Yousaf trained more than thousands farmers in the beekeeping industry with the cooperation of national and international development organizations. Through all these, ventures; his dream was to maintain the quality of honey as per international standards and contribute his role to export honey for influencing the balance of payments. In some cases, importers from European countries visited the bee farms in rural areas, especially honey extraction facilities. They did not like the villages' sanitation situation where local beekeepers used to extract and process honey. The village streets have open wastewater drains with overflow. He felt down about the situation and met one of the experts in wastewater management through Nature's Ways.
He developed his interest in learning it for improving sanitation conditions. He visited several countries for advanced level training courses and visited some
Nature-Based Solutions operational projects for used-water treatment and reuse.
He found it cost-effective for the Pakistani Natural Environment. In brief, through all these interventions his Journey Bio-remediation was initiated and being an economist, it was full of adventures and learning. It allowed him to explore his potential and abilities to enter new fields of knowledge, learn new skills, develop patience, tolerate the nasty comments about his work for dirty water rehabilitation, maintain hope for good, etc.; Liberty in decision making is a great blessing; he got it from his parents to choose educational fields and professional careers according to his liking and natural aptitude. This liberty empowered him to overcome the fear of failure and perform at best, experiencing challenging targets' hardships.
He took education as an instrument to be civilized and contribute to the community's betterment. He kept learning new and improving these skills. When he looked back on his journey, he found himself in different positions working in government, development, and commercial sector organizations. During his journey, he encountered difficult situations. Bio-remediation did not give up and tried solutions out of the box to maintain a healthy speed of the development endeavors. The dynamic movement towards the destination requires fearless activities to keep an appropriate pace. He overcame the fears of failure and tried initiatives to improve people's lives directly. He learned; we can not go out of Natural Laws or systems, we can have temporary solutions, but for sustainable solutions, we must follow Nature's ways to conserve life on Planet Earth. In his professional Journey, he mainly focused on the economics of two major components; the first was beekeeping, and the second was Bio-remediation of used water.
Consistency is more important than perfection.
Bio-remediation Process
The Bio-remediation application was developed to integrate local aquatic plants, and microbial strains and manage the required retention time of contaminated water. It also designed proper bio-civil engineering applications to have used-water treatment under NEQS for re-use.
The prevailing temperature played a significant role to augment the treatment process.
Used Water Rehabilitation
Bio-remediation Applications Impact
Revival of Aquatic Biodiversity & Water Availability for Re-use
Bio-remediation Facilities Add Natural Beauty
Learning to follow Natural Systems...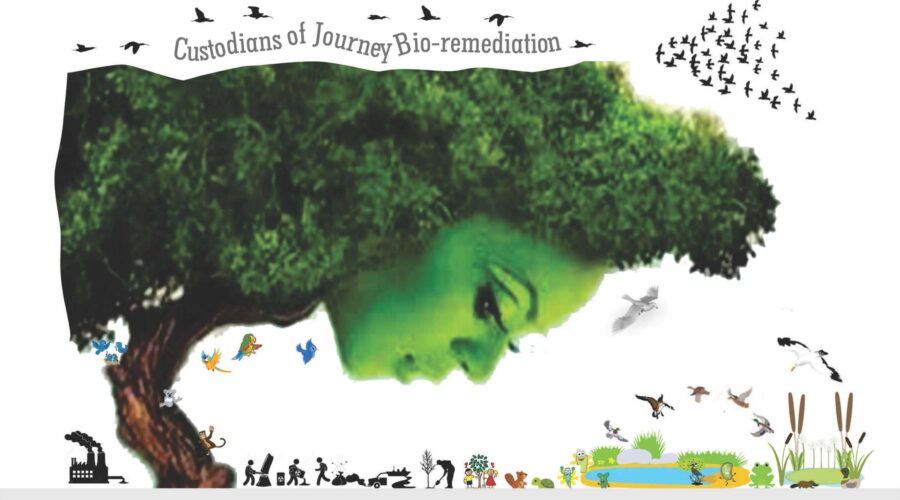 Journey Bio-remediation was initiated by Mr. Yousaf Riaz with great love to follow Natural Systems that sustain the Planet. Yousaf with his like-minded friends made their vision to see a smile on Mother Nature's face by living with the harmony of all living and non-living forms on Earth.
The mission is to promote Nature-based solutions and discourage activities harming the ecological system to take away the equal opportunity of living all. .
"Nature to be commanded, must be obeyed."
Journey Bio-remediation reached to the highest offices...
Recognition & Appreciation
Journey Bio-remediation across the borders....
No borders to serve water
Yousaf's voice for Sick Waters' recovery was heard, and the SAARC Agriculture Center, Board of Governance decided to visit Pakistan, overviewing the Bio-remediation work in Pakistan by waster health sensitive team NIB.
The SAARC Board of Governance visited NIB, Pakistan, from 11-13 August, 2015. The delegation visited the sites, met the beneficiaries, scientists and had presentations/briefings.
The appreciation award was presented to Mr. Yousaf Riaz for his services keeping water resources healthy.
The Ministry of Climate Change and Unicef visited various Bio-remediation projects across the country and Mr. Yousaf RIaz, Director NIB, NARC, Islamabad briefed on the concept and informed the impact of the ignorance of contaminated water on human health, freshwater, bio-diversity, and overall impact on the economy.
As a result, Mr. Yousaf Riaz was unanimously recommended to present the Bio-remediation Model on March 31, 2012, at Colombo, Sri Lanka in SAARC conference to other partner countries for keeping water contamination free.
This visit included visiting the various sites in Sri Lanka to observe on going activities to enhance appropriate sanitation practices according to growing population and climate change.
He also gave his technical opinion to transform the organic used material management from traditional, mechanical, and chemical techniques to natural ways to treat for re use.
...Journey Bio-remediation talks about caring for sick waters at SACOSAN, SAARC, in Colombo, Sri Lanka...
NIB-OIC-COMCEC Project Team
The Charmin Capital Development Authority (CDA) Mr. Maroof Afzal presented the appreciation shield to Mr. Yousaf Riaz at the concluding ceremony of the project to complete the project successfully. The project officials from all member countries participated in the event. The diplomates, scientists, politicians also joined.
The project was developed by the NIB team under the leadership of Mr. yousaf riaz, Director. NIB. The project was approved and financed by OIC-Comcec. The project was executed for the introduction of the Pakistan Bio-remediation Model in member countries. After the successful completion of the project concluding ceremony was held in Islamabad with the participation of partner countries' representatives.
...Journey Bio-remediation talks about caring for sick waters at COMCEC, OIC, in Ankara, Turkey...
Journey Bio-remediation parked at Quaid-e-Azam University, Islamabad Recognition of Bio-remediation Application by Leading Research Institute...
It was an emotional situation for Mr. Yuosaf Riaz and Dr. Asif Riaz to sign a document to serve their alma mater. A few years back, they were students, and the learning from their university enabled them to donate a project not only for used-water treatment but also to a lab for the students to discover more efficient natural ways to reclaim used water.
The MoU was signed to construct the Bio-remediation facility to avoid contaminated water flows towards Rawal Dam (reservoir) with Vice Chancellor QAU Dr. Massum Yousafzai, on January 10, 2012.
Riaz Family's youngest to the oldest contributed to establish QAU-NBS
Bio-remediation Facility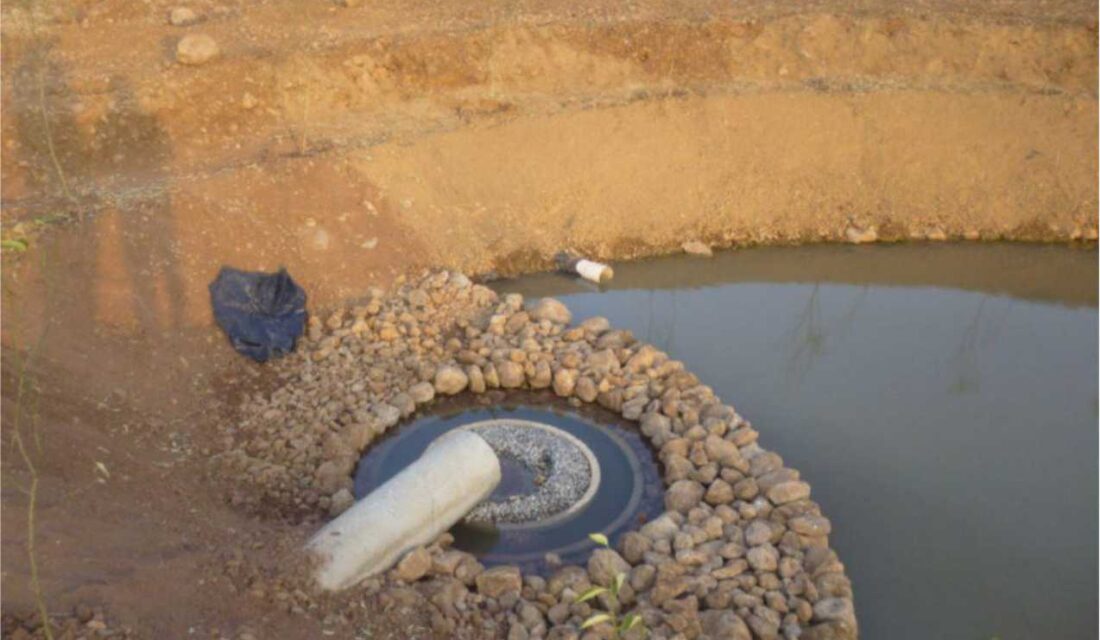 NBS and the family raised Rs.8.5 million to construct the Bio-remediation Facility to treat about 1.3 Cusec of used water from five hostels for irrigation and avoid pollution to Rawal Dam. NBS has been taking care of the facility since 2012.
...Journey Bio-remediation signed an MoU with QAU to carry on Bio-remediation implementation and R&D work...
Journey Bio-remediation at National University of Science & Technology (NUST), Islamabad...
Dr. Amir Muhammad Chairman PARC (1978-1991) awarded Mr. Yousaf Riaz Director, NIB, NARC for the successful replication of Bio-remediation Application at NUST. Mr. Yousaf Riaz and his team was also appreciated to cooperate in organizing the Bio Applications for Environment and Sustainability at NUST.
...Journey Bio-remediation activities appreciated at NUST, Islamabad...
NIB team supported in designing and establishing the Bio-remediation Facility at NUST (2010-2011).
NBS and SMET also extended cooperation financially and technically to develop the facility.
...Journey Bio-remediation activities appreciated at NUST, Islamabad...
Journey Bio-remediation at NARC/PARC Ministry of National Food Security & Research...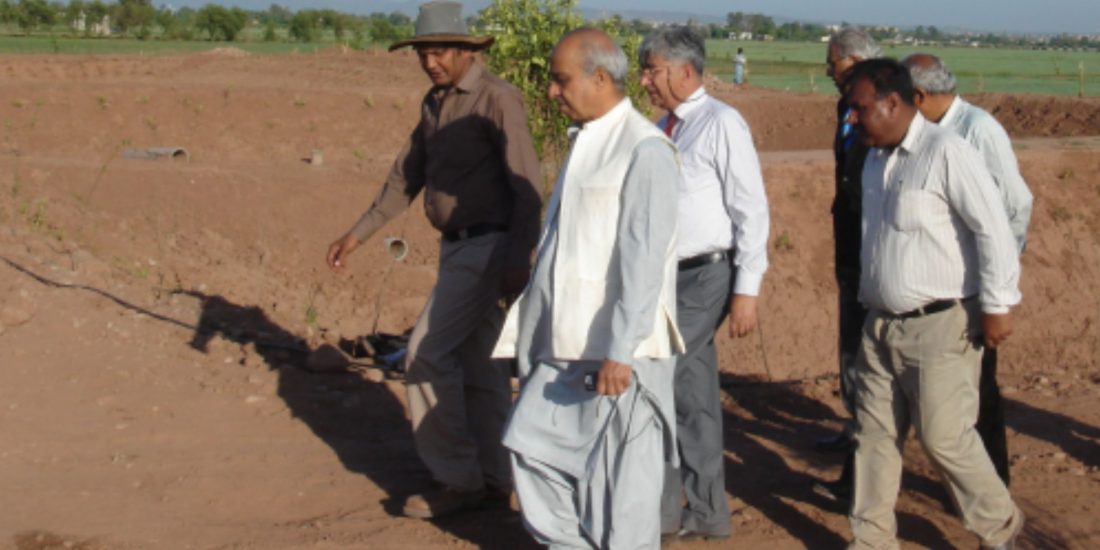 Dr. Zafar Altaf, Chairman, PARC (2008-2011), took keen interest treating and managing used water resources.
He observed Yousaf's Bio-remediation work and facilitated to establish "National Institute of Bio-remediation" NIB at NARC.
He monitored the construction phases of the Bio-remediation facilities because he believed that secured water resources could contribute to have socio-economic development.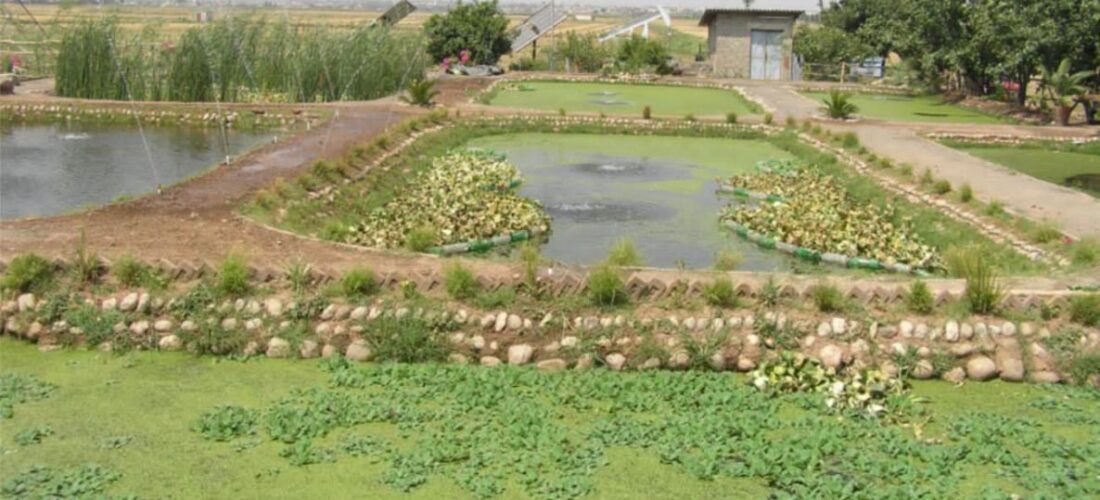 NIB team's positive energies and natural forces' co-operation made it possible to develop a beautiful Bio-remediation Garden to demonstrate treatment of used-water under permissible limits and it safe utilization for irrigation. The project was completed within eight months in 2008-2009.
...Journey Bio-remediation historical implementation and establishment of National Institute of Bio-remediation (NIB) at NARC, Islamabad...
Journey Bio-remediation in Business Sphere...
Awareness and motivation of people from private and semi government sectors to take care of their used/contaminated
water to avoid polluting scarce clean water resources.
...Journey Bio-remediation recognition and private sector investment in Bio-remediation Applications...
Awareness and motivation of people from private and semi government sectors to take care of their used/contaminated
water to avoid polluting scarce clean water resources.
...Journey Bio-remediation recognition and private sector investment in Bio-remediation Applications...
Journey Bio-remediation Contributing with Government Departments...
Major General Shahid Nazir, a sensitive person about water health, helped Journey Bio-remediation to move on. He supported Bio-remediation Applications awareness and replication in cantonment areas. Yousaf Riaz was awarded for his services in introducing and applying Bio-remediation technology to keep used-water pollution free in cantonment areas on 17 May 2016.
Bio-remediation facility was established by NBS at Bahawalpur Cantonment. And NBS had been providing services to repair and maintain after the development of the facility. NBS accepted the challenge to introduce and apply Bio-remediation ways at various garrisons country wide to keep used-water pollution free.
...Journey Bio-remediation applications appreciated by the defense forces of Pakistan...
Journey Bio-remediation Rural Areas / Towns...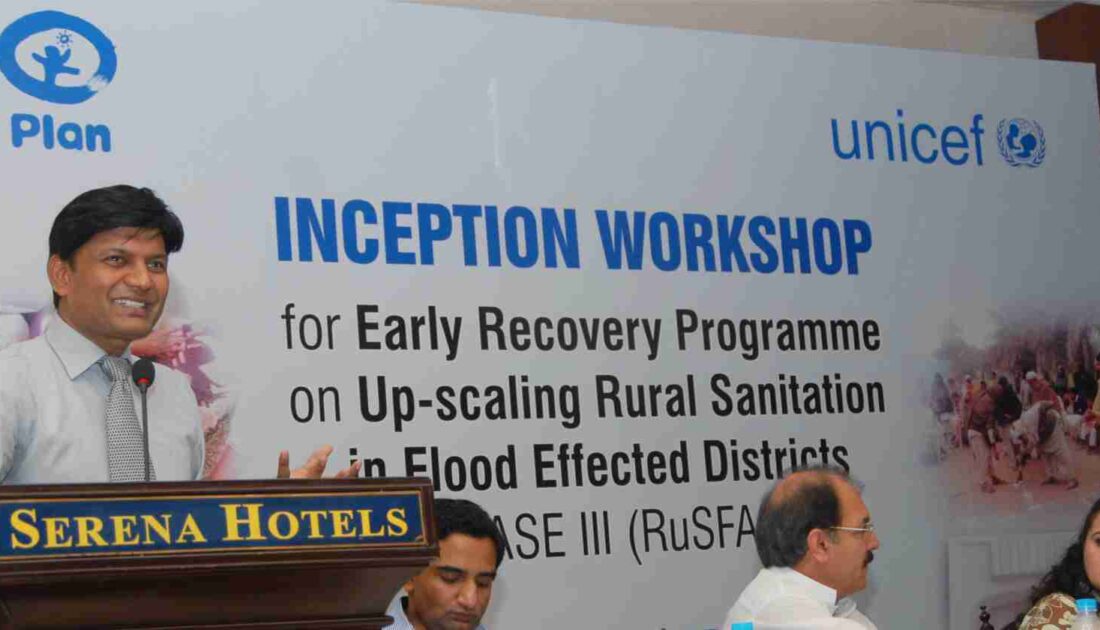 NGOs/Development Organizations having mandate to improve sanitation conditions and availability of clean drinking water also availed the benefits of Nature-based solutions "Bio-remediation" to achieve Sustainable Development Goals. The Journey Bio-remediation partner NBS Inc. helped the concerned organizations to apply Bio-remediation concept to achieve their targets countrywide.
Journey Bio-remediation associates, especially NBS Inc. and SMET, facilitated to develop/construct more than two hundred Bio-remediation facilities in rural and semi urban areas.
...Journey Bio-remediation served neglected communities with philanthropic services sector...
No power on earth compares to a mother's tender prayers.
More than one hundred fifty business concerns are mobilized by NBS and SMET to take care of their used waters.
Hubco Limited is one of them to take it seriously and developed a Bio-remediation Facility for a village nearby their electricity power generation plant to treat used water.
No Power on Earth Compares to
a Mother's Tender Prayers
Yousaf Riaz's Journey Bio-remediation not only enjoyed Mother's Blessings but also her physical presence on projects and to motivate other family members to support the cause to keep water resources contamination-free.
...Journey Bio-remediation initiated with Mother's Prayers...
Understanding the Power & Vulnerability of water...
Journey Bio-remediation...
Brief introduction of the Chapter-9
Don't miss the fun of JB Train
waterman.pk wants all to care
water before & after use...